When summer hits, it's easy to forget about your teeth. Ice cream, frozen popsicles, and tons of other summer treats are readily available and look delicious. If you want to take care of your teeth, however, you might want to check out some of the foods here. They're delicious, perfect for the summer, and can help you protect your teeth. Paired with drinks like cucumber water, you'll have plenty of tooth-friendly meals to eat throughout the summer months.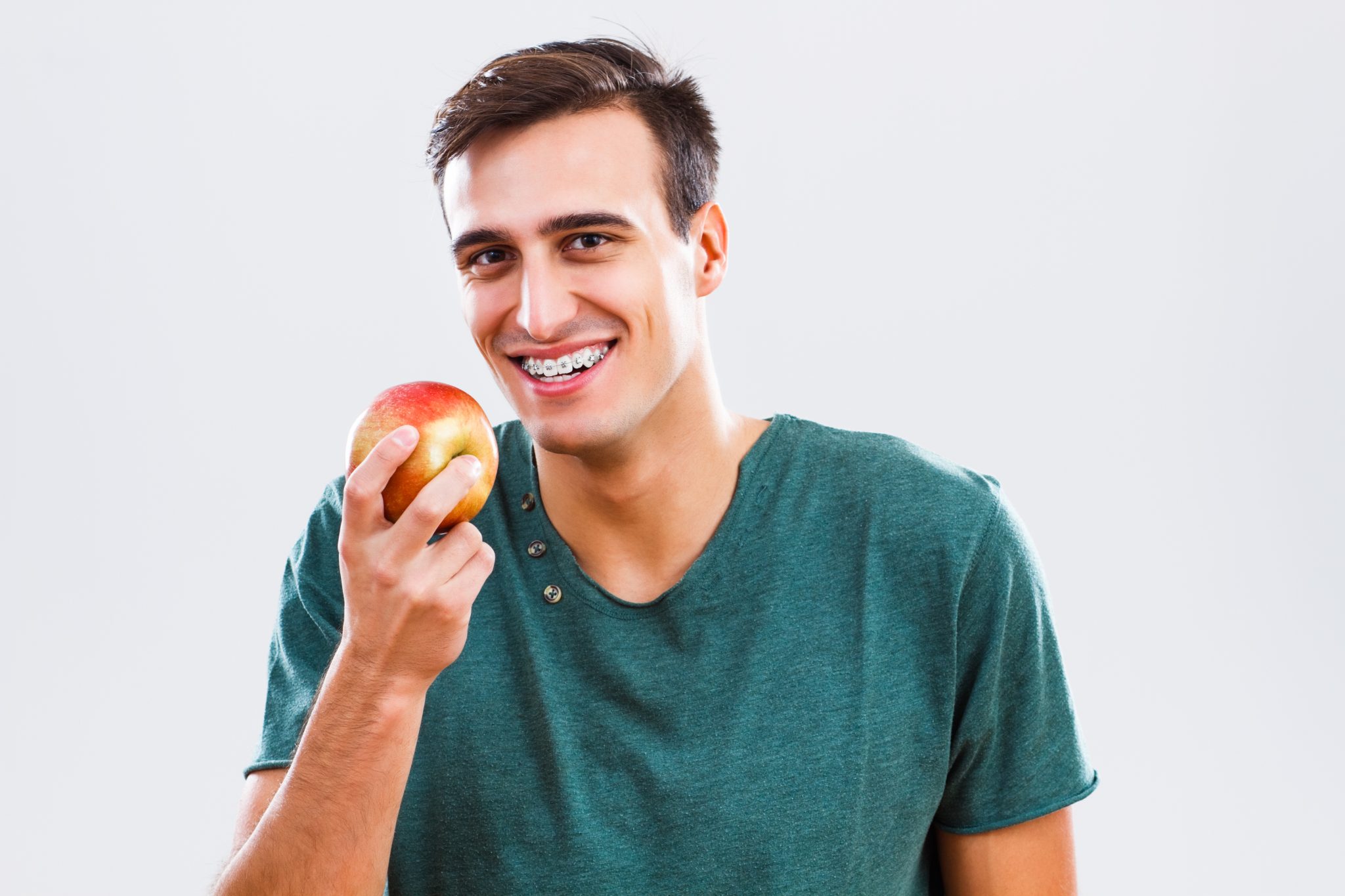 Salmon
Locally-sourced salmon is incredibly beneficial for your teeth. Salmon can be prepared in a variety of different ways, making it an excellent choice throughout the summer. Salmon contains high amounts of omega-3 fats, which have been shown to help prevent periodontal disease. Stick with basic salmon recipes and combine with healthy fruits and vegetables for a meal that's sure to delight everyone in your family and that's going to help you protect your smile.
Apple Salad
Apples are fantastic for your teeth. During the summer, several varieties might be found at your local farmer's market. They'll help to stimulate saliva flow which can help wash away other foods on your teeth and can help satisfy a sugar craving. Combine apples with other fruits, such as pears, peaches, watermelon, and grapes for a great snack, side, or dessert. Choose your favorite dental health friendly fruits to make a salad you're going to love.
Fresh, Raw Vegetables
The more you chew, the more saliva your mouth creates. This helps clean your teeth. Plus, the fibers in veggies can help naturally scrub your teeth, helping you keep them in great shape. Raw veggies provide the most benefits, so choose veggies like celery or carrots for your next meal. Veggies compliment a summer meal better than chips, too, which means you can enjoy a healthier meal and protect your teeth. They're perfect to pair with other recipes for a full meal or as an appetizer. Choose a cheese dip to really provide the most benefits if you're offering raw veggies as an appetizer platter.
Veggie Burgers
If you're in the mood for burgers, try a veggie burger. Common in Indian cuisine, a burger made from black beans and rice, for instance, offers nutrients that have been shown to help keep your gums and teeth as healthy as possible. For an extra tasty burger, add on cheese and raw vegetables like lettuce or onions. Everyone will love the burger and you'll get the added benefit of protection for your oral health. Pair the veggie burger with raw or cooked veggies for a cookout option that will have everyone wanting to visit your house again.
Cheesy Summer Squash
Summer squash, used frequently in the Middle East and India, generally contains a number of nutrients that can help protect your oral health. Though cheesy summer squash sounds like it might be a little too delicious for a healthy meal, it's actually perfect because both the squash and the cheese will help protect your teeth. Cheese is full of calcium, which has been proven to help strengthen tooth enamel. This is an easy meal to make, tastes great, and provides significant benefits for your teeth, so you can feel great about eating it throughout the summer.
Cheeseburgers
Meats contain high levels of protein, which can help strengthen both your teeth and your jaw. While you'll want to eat red meats in moderation, cheeseburgers, an American staple, are the perfect option when you're looking for a delicious meal. Cheese is low in sugar and has significant amounts of calcium and phosphorous. It's been shown to help protect teeth enamel and current research has started to show that it could help lower the chances of you developing gum disease.
Barbecue Chicken
A summertime favorite all over, barbecue chicken can actually be healthy for your teeth. Lean meats like chicken contain high amounts of protein and other nutrients that can help strengthen and protect your teeth. They'll also help you fill up faster, which means you won't be as likely to overeat desserts after the meal. When you're cooking barbecue chicken, however, do choose low-sugar sauce options to avoid the high amounts of sugar that most sauces include.
Taking care of your teeth throughout the summer months doesn't need to be difficult. All sorts of foods are actually great for your teeth, as long as you know what to eat and what to avoid. If you're really craving sugar, even after these fantastic recipes, try summer desserts like frozen bananas as a perfect way to end your cookout or family dinner and as a fantastic low-sugar option everyone will love.
We would love to meet you!