About Your South Vancouver Dentist
What Makes Fraserview Dentist So Great?
With benefits like financing options, and evening and weekend hours, we're here to accommodate you! Find out why we are so highly rated in our reviews.
Call Now (604) 325-1711
Book An Appointment
Your South Vancouver Dentist's Team
Visit our dental clinic and meet our patient-focused team that is proud to share out great combined knowledge with the Fraser Street community.
---
Fraserview Dentist is proudly owned by Dr. Chris Lee and Dr. Amin Shivji.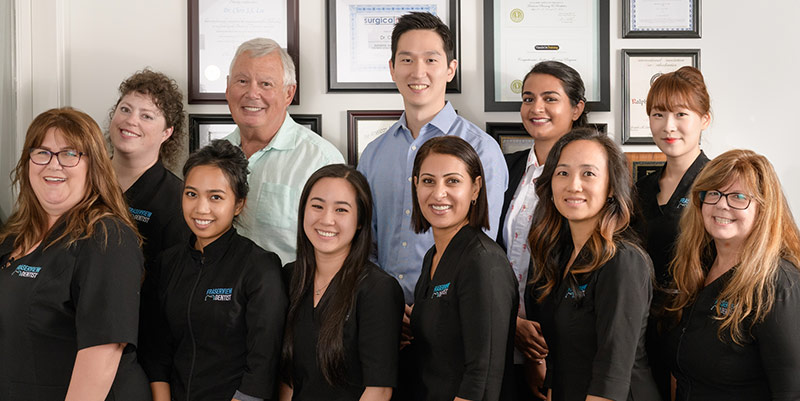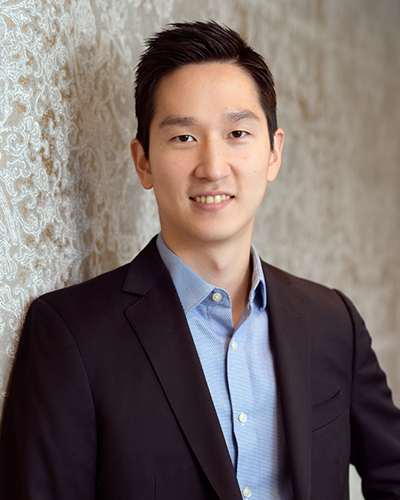 Dr. Chris Lee
General Dentist
Dr. Chris Lee completed his Bachelor's degree in Pharmacy and Doctoral degree in Dental Medicine at the University of British Columbia. He is a registered dentist with the College of Dental Surgeons of B.C., B.C. Dental Association, and Canadian Dental Association and has been practicing in Vancouver and Burnaby. Dr. Lee enjoys providing all aspects of general as well as cosmetic and implant dentistry and strives to deliver the highest quality care possible. Therefore, he is committed to continuing education and has been extensively involved in various dental study clubs. Dr. Lee has also completed various advanced levels of training in implant dentistry and Invisalign. He is widely and actively involved in several distinguished dental associations such as American Academy of Cosmetic Dentistry (AACD) and Implant Dentistry (AAID) as well as Academy of General Dentistry (AGD). In 2017, he was awarded fellowship with the largest implant organization, International Congress of Oral Implantologist (ICOI). He shares his passion, knowledge, and experience with fourth-year dental students at the UBC Faculty of Dentistry as a part-time clinical instructor.
Outside of dentistry, Dr. Lee loves to spend time with his wife Lauren and daughter Amber. His passion is watching and playing soccer but he also enjoys camping and photography as hobbies. Dr. Lee, your South Vancouver dentist, is fluent both in English and Korean.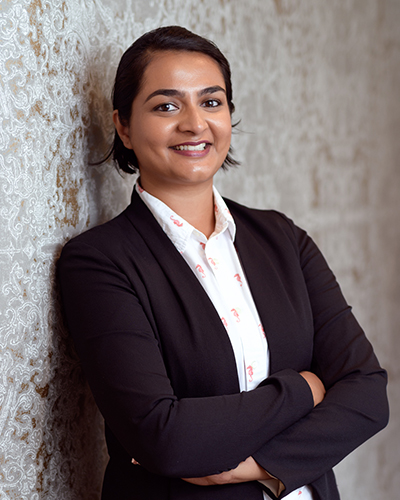 Dr. Rabia Gill
General Dentist
Dr. Rabia Gill joined the team at Fraserview Dentist in 2018 and is happy to be reunited with her fellow UBC graduate, Dr. Lee. She earned her Doctoral in Dental Medicine at University of British Columbia after first completing her Bachelor of Dental Surgery at Manipal University in India. During her dental education, she was fortunate to participate in various externships at Columbia University, Lincoln Hospital and Stony Brook University in New York in wide range of specialties. It has broadened her perspectives in dentistry and she continues to strive to achieve a more holistic approach to oral health.
She is a registered dentist with the Canadian Dental Association and BC Dental Association. It is important for Dr. Gill to be involved in continuing education to bring the best possible treatment options for her patients. Apart from attending conferences in Chicago, New York and Vancouver, she has been affiliated with AACD (American Academy of Cosmetic Dentistry), Fraser Valley Cast Gold Study Club and currently Advanced Orthodontics Study Club. She has completed further Endodontics course and is looking forward to begin world renowned Kois Centre courses in early 2019. She aspires to make all dentistry from simple fillings and cleanings to endodontics and extractions to be more predictable and comfortable for her patients.
In the life left over, she loves planning trips with her husband and lovely 6 year old son as she hopes to show him how beautiful the world is. Dr. Gill, your South Vancouver dentist, would love to hear about your experiences in local or international travels as well as your personal inspirations.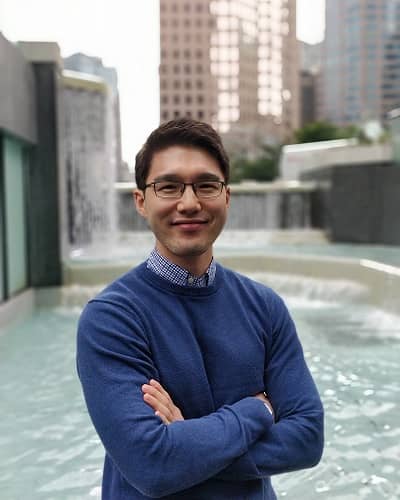 Dr. Andy Lee
General Dentist
After earning his qualifications from the University of Adelaide and the University of British Columbia, Dr. Andy Lee began his career as a warm and patient dentist. He first became interested in dentistry after he fractured a few of his own front teeth and saw first-hand the impact dental restorations could have.
Because he enjoys providing others with the same type of help he once needed, Dr. Lee has a special interest in cosmetic dentistry and functional restorations. However, he's well-versed in a wide range of dental care.
Dr Lee is a big believer in ensuring patients are informed about their oral health as well as their treatment options. He enjoys helping anxious patients relax (and maybe even laugh a bit).
Besides caring for others' smiles, Dr. Lee is also a fan of basketball, tennis and discovering new gadgets.
Our History As Your South Vancouver Dentist
Fraserview Dentist has been serving the Fraser Street community since the late '60s. Originally we were located at 51st and Fraser, but 20 years ago we moved to our current location in the old TD Bank building. We have staff members who've lived in this area their entire lives, and we've been involved in supporting local schools, churches, and the community as a whole in many different ways over the years.
Your South Vancouver dentist is proud to be a participating member in the Fraser Street Business Association. We are always keen on contributing to any initiative that makes this neighbourhood a better place to live. Many patients have been coming to us since they were children, and now they have children of their own who also come to Fraserview Dentist. This contributes to a very comfortable atmosphere in our office, and we appreciate how many times our patients recommend us to others looking for a dentist in South Vancouver.
Your South Vancouver Dentist's Recent Clinic Renovations
Your South Vancouver dentist, Fraserview Dentist, has received a major renovation and modernization. The office now features state-of-the-art dentistry technology that brings the versatility, speed, and superior cleaning results that come with laser dentistry. Our new digital x-ray machines produce much less radiation than older-model conventional film units, and our experienced dental assistants use the newest technology to sterilize their dental implements. It allows us to ensure that each one is 100% clean before being used again.
We're also aware that various dental procedures can have you sitting in one spot for extended periods of time, which can become uncomfortable. That's why our new chairs are especially comfortable and feature an ergonomic design that accommodates your body so much more effectively. So whether you're in for a quick check-up or you're settling in for a longer procedure like root canals, you're going to be plenty comfy. And last but not least, there's a ceiling-mounted TV in each room for your entertainment. Shows, news, sports – put on whatever you like!
We're pleased to be able to offer modern dental healthcare to children, teenagers, and adults of all ages in the community, and we're going to ensure that your visits are as enjoyable as possible.