What Makes Fraserview Dentist So Great?
With benefits like financing options, and evening and weekend hours, we're here to accommodate you! Find out why we are so highly rated in our reviews.
Call Now (604) 325-1711
Book An Appointment
Your South Vancouver Dentist's Team
Visit our dental clinic and meet our patient-focused team that is proud to share out great combined knowledge with the Fraser Street community.
---
Fraserview Dentist is proudly owned by Dr. Chris Lee and Dr. Amin Shivji.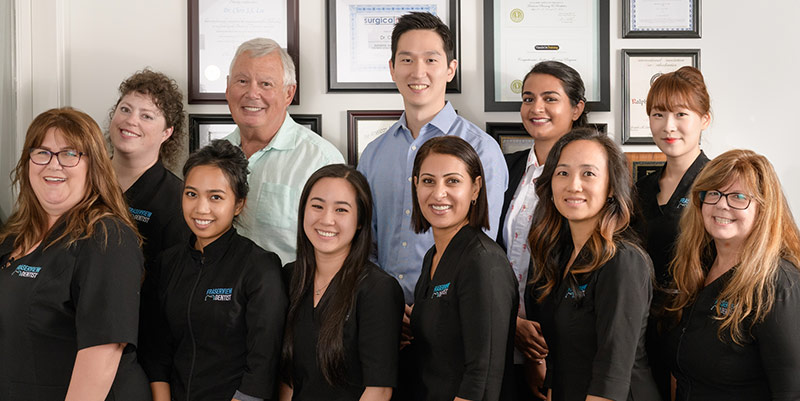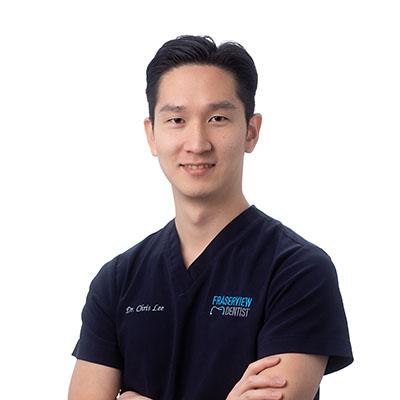 Dr. Chris Lee
General Dentist
Dr. Chris Lee grew up and lived most of his life in Vancouver. After finishing elementary and high school in Vancouver area, he attended University of British Columbia (UBC) where he completed his Bachelor's degree in Pharmacy (B.Sc. (Pharm)) followed by Doctoral degree in Dental Medicine (D.M.D).
Dr. Chris enjoys providing all aspects of dentistry including cosmetic and surgical dentistry. He has a great deal of experience in wisdom teeth extractions and implant dentistry, areas in which he is heavily involved teaching fellow dentists at the renowned BITES Institute. He also enjoys using technology involving Invisalign to align and restore patients' smiles. For number of years, he has been a part-time clinical instructor at UBC Faculty of Dentistry where he shares his passion, knowledge, and experience with the senior year dental students.
Dr. Chris strives to deliver quality care at all times. Therefore, he is deeply committed to various continuing education and has accumulated over a thousand hours of continuing education hours over the years. In 2017, he was awarded fellowship with the largest implant organization, International Congress of Oral Implantologist (ICOI) to highlight his achievements.
His training experience and active involvement to dental academies and study club includes:
– Externship in Oral and Maxillofacial Surgery and Oral Pathology
– Clinical instructor at UBC Faculty of British Columbia
– Certified Gold Invisalign Provider
– Completion of Basic and Advanced Residencies at BITES Institute
– Member of Academy of General Dentistry (AGD), American Academy of Cosmetic Dentistry (AACD), American Academy of Implant Dentistry (AAID),
– Fellowship with International Congress of Oral Implantology (ICOI)
– Past member of Gold Study Club
– Completed Core Implant Training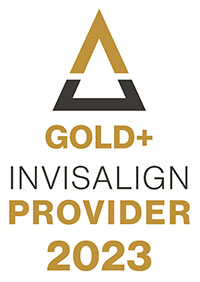 When he is not at the clinic or teaching, Dr. Chris is spending time with his family. His daughter Amber is 6 years old and son Caden is 3 and they sure keep Dr. Chris and his wife Lauren happy and busy! His hobbies include playing soccer but he also enjoys camping and photography. Dr. Lee is fluent both in English and Korean.
He is a registered dentist with the College of Dental Surgeons of B.C., B.C. Dental Association, and Canadian Dental Association.
Dr. Chris Lee is a Gold Invisalign Provider. Learn More.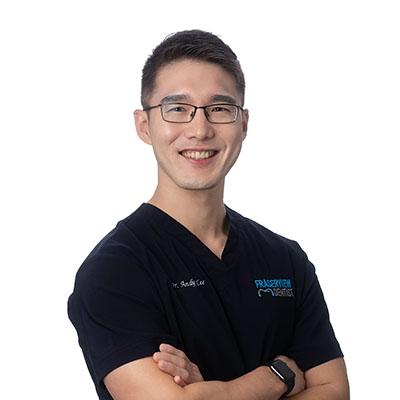 Dr. Andy Lee
General Dentist
After earning his qualifications from the University of Adelaide and the University of British Columbia, Dr. Andy Lee began his career as a warm and patient dentist. He first became interested in dentistry after he fractured a few of his own front teeth and saw first-hand the impact dental restorations could have.
Because he enjoys providing others with the same type of help he once needed, Dr. Lee has a special interest in cosmetic dentistry and functional restorations. However, he's well-versed in a wide range of dental care.
Dr Lee is a big believer in ensuring patients are informed about their oral health as well as their treatment options. He enjoys helping anxious patients relax (and maybe even laugh a bit).
Besides caring for others' smiles, Dr. Lee is also a fan of basketball, tennis and discovering new gadgets.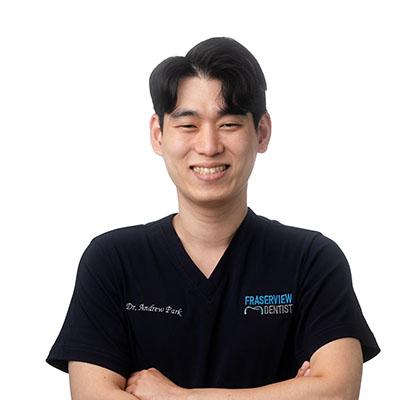 Dr. Andrew Park
General Dentist
Dr. Andrew Park graduated from School of Dentistry at University of Minnesota with a Doctor of Dental Surgery (DDS). Prior to dental school, he obtained a Bachelor of Science degree in Psychology from the University of British Columbia. Raised in Vancouver, British Columbia, Dr. Park, and his wife Leah relocated back to his hometown.
Dr. Park practices all aspects of general dentistry and enjoys caring for patients of all ages. He strives to provide all of his patients with a comfortable and pleasant experience, while focusing on providing a high standard of patient-centred care. With a kind and calm demeanor, he genuinely enjoys building trusting relationships with his patients. Dr. Park believes that education is a lifelong commitment. Therefore, he participates regularly in continuing education courses in all areas of dentistry.
Currently, Dr. Park and his wife are parents of two young sons, Ruah and Sion. Dr. Park is passionate about music and outdoor activities; he loves playing saxophone and piano, and whenever he gets a chance, he enjoys hiking. Baking and cooking with Leah and the little boys are one of his favourite ways to spend his weekend.
Dr. Park is here at Fraserview Dentist to help you by listening, understanding your needs, and serving life-changing dentistry.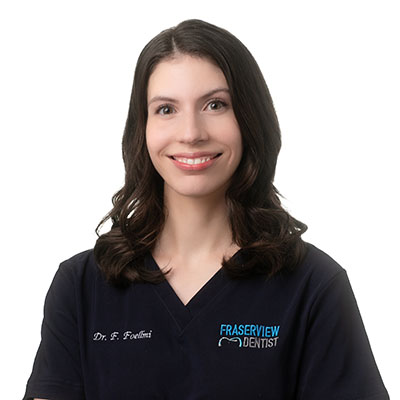 Dr. Flore-Anne Foellmi
General Dentist
Dr. Foellmi was born and raised in Vancouver (but if you're wondering where her last name originates, it's Swiss!). She attended the University of British Columbia where she completed a psychology degree before graduating from dental school in 2013.
Feeling ready for an adventure, Dr. Foellmi flew to Nunavut to provide dental care to remote, high-needs communities. She followed this with a long-term position in beautiful Haida Gwaii BC, where she was the sole dentist for her community. Dr Foellmi was thrilled to return to her hometown in 2018 to start her family, and subsequently spent several years providing compassionate dental care to residents of Vancouver's Downtown Eastside.
Dr. Foellmi is passionate about providing non-judgemental dental treatment to her patients, with gentle hands, a warm heart, and an open mind. Her favourite part of dentistry is kindly educating and collaborating with her patients to reach their optimal oral health – especially if they are nervous or haven't been to the dentist in a while!
Outside of the office, Dr Foellmi likes daydreaming about travel to warm places, and also biking (and eating!) her way around Vancouver with her husband and two young daughters.
Our History As Your South Vancouver Dentist
Fraserview Dentist has been serving the Fraser Street community since the late '60s. Originally we were located at 51st and Fraser, but 20 years ago we moved to our current location in the old TD Bank building. We have staff members who've lived in this area their entire lives, and we've been involved in supporting local schools, churches, and the community as a whole in many different ways over the years.
Your South Vancouver dentist is proud to be a participating member in the Fraser Street Business Association. We are always keen on contributing to any initiative that makes this neighbourhood a better place to live. Many patients have been coming to us since they were children, and now they have children of their own who also come to Fraserview Dentist. This contributes to a very comfortable atmosphere in our office, and we appreciate how many times our patients recommend us to others looking for a dentist in South Vancouver.
Your South Vancouver Dentist's Recent Clinic Renovations
Your South Vancouver dentist, Fraserview Dentist, has received a major renovation. The office now features dentistry technology that brings the versatility, speed, and cleaning results that come with laser dentistry. Our digital x-ray machines produce much less radiation than older-model conventional film units, and our dental assistants use the technology to sterilize their dental implements. It allows us to ensure that each one is 100% clean before being used again.
We're also aware that various dental procedures can have you sitting in one spot for extended periods of time, which can become uncomfortable. That's why our new chairs are especially comfortable and feature an ergonomic design that accommodates your body so much more effectively. So whether you're in for a quick check-up or you're settling in for a longer procedure like root canals, you're going to be plenty comfy. And last but not least, there's a ceiling-mounted TV in each room for your entertainment. Shows, news, sports – put on whatever you like!
We're pleased to be able to offer dental healthcare to children, teenagers, and adults of all ages in the community, and we're going to ensure that your visits are as enjoyable as possible.