Why People Choose Us As Their 'Dental Clinic Near Me'
Treatment Philosophy At A 'Dental Clinic Near Me'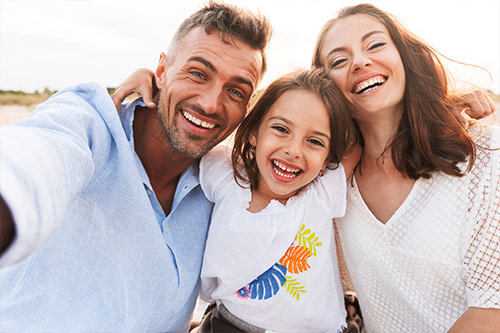 A convenient location is not the only thing you should be looking for when you are searching for a 'dental clinic near me'. At Fraserview Dentist, our treatment philosophy impacts how we perform every service and treat each individual patient. Our goal is to provide common sense dental care for you and your family in a judgment-free, pressure-free, and transparent way. Through our experience, we've found that often more than one solution exists to treat a dental condition. When you entrust your dental care to our team, we will take the time to provide you with all the information you need.
We also understand how hard it can be just to make that first call. We hope that this page can help make the decision to book an appointment easy and straightforward by providing you with answers to questions you may have
What Makes Fraserview Dentist So Great?
With benefits like financing options, and evening and weekend hours, we're here to accommodate you! Find out why we are so highly rated in our reviews.
Call Now (604) 325-1711
Book An Appointment
New Patient Overview At A 'Dental Clinic Near Me'
Visiting a 'dental clinic near me' for the first time can be overwhelming, especially if you don't know what to expect. We want to help you know what will take place at your first appointment, whether you're coming in for a routine cleaning or would like a second opinion on a dental condition. Your visit will start with a full set of photographs and radiographs as part of the documentation and patient communication process. Your family members are allowed and encouraged to be in the room as we go over your treatment plan.
When you can choose from more than one treatment option for your dental care, we'll go through the potential advantages and drawbacks of each and provide you with the estimates. This process helps you better understand your dental needs and allows you to choose an option catered to you based on your goals, needs, urgency, comfort level, and financial situation. In order to accommodate our diverse community, members of our dental team can speak multiple languages, including Mandarin, Arabic, Tagalog, Korean, Punjabi, Cantonese, Japanese and Indi.
We understand that you may have had varying degrees of dental experience in the past. Perhaps, you have been told a problem existed and received treatments without you seeing the evidence of the problem and the quality of the treatment rendered. Our approach is centered on you. We show you the images we take, allowing you to be more involved in the decision-making process. If applicable, we'll also provide you with photos and after the treatment. Our compact intra-oral camera allows us to take photos quickly and efficiently.
The cost of dental care is certainly a concern for many patients. Although our treatment recommendation is made with your health in mind first, we want to alleviate some of the financial worries you might experience when discussing treatment options. Therefore, your 'dental clinic near me' will provide you with cost estimates up front. Here, at your 'dental clinic near me', we follow BC Dental Association's Dental Fee Guide so there is no ambiguity when it comes to billing.
We also work with many insurance providers to gather as much information as possible. Although your insurance policy is a contract between you and your carrier, we want to help make sure the reimbursement or coverage is handled in a convenient, easy-to-understand way. As your go-to dental care team, we can help you get the most out of your benefits and discuss what your policy covers as we go over recommended treatment options. We're not working for nor have any ties to your insurance company; we're acting in your best interest to minimize your out-of-pocket cost.
We also offer payment plans on a case-by-case basis for select procedures and circumstances. If you'd like more information, please speak to your treatment coordinator.
At Fraserview Dentist, we take x-rays of our patients closely based on the guidelines from the Canadian Dental Association. Your team at a 'dental clinic near me' uses a digital x-ray machine that minimizes radiation exposure to a tiny fraction of what occurred with conventional x-rays. In fact, a digital x-ray translates to spending just a few minutes in the sun in terms of exposure or barely a tenth (10%) of your day-to-day exposure. We only take the necessary number of x-rays to determine your oral health and conditions.
Scheduling An Appointment At A 'Dental Clinic Near Me'
Our philosophy also extends to how we value your time. When you schedule an appointment at your 'dental clinic near me', we'll provide multiple reminders. These include:
Appointment cards
Email reminders
Text reminders
Courtesy phone calls
You're always welcome to opt-out of the reminder methods at any time. We have a cancellation policy to ensure that our patients' time is valued. Also allows other patient's in need of appointment to utilize that time if notice was given in advance. Therefore, we request a 48-hour notice to cancel an appointment. If you are unable to provide that, a $75 cancellation fee may apply, although our staff here at your 'dental clinic near me' will evaluate every situation individually.
Whether you're looking for a second opinion from our dental team or would like to confirm what we recommend with a second opinion, we always encourage you to seek additional information. When you schedule your appointment at your 'dental clinic near me', please let the receptionist know that you're coming in for a second opinion. We will perform a thorough exam and provide you with our diagnosis without looking at the information from your previous provider, ensuring that their recommendation doesn't influence ours.
If you want to obtain a second opinion, we are happy to provide you with your x-rays and other documentation as well. Transparency is our philosophy in every aspect of the care we provide.
We take our patient satisfaction levels very seriously. Our team members provide the treatment to every patient. Your 'dental clinic near me' stands by its work. We help our patients with their dental needs. No matter what your dental care concerns might be, you can talk to us. Your time is important; invest it with someone who's willing to invest in you.
Promotions at a 'Dental Clinic Near Me'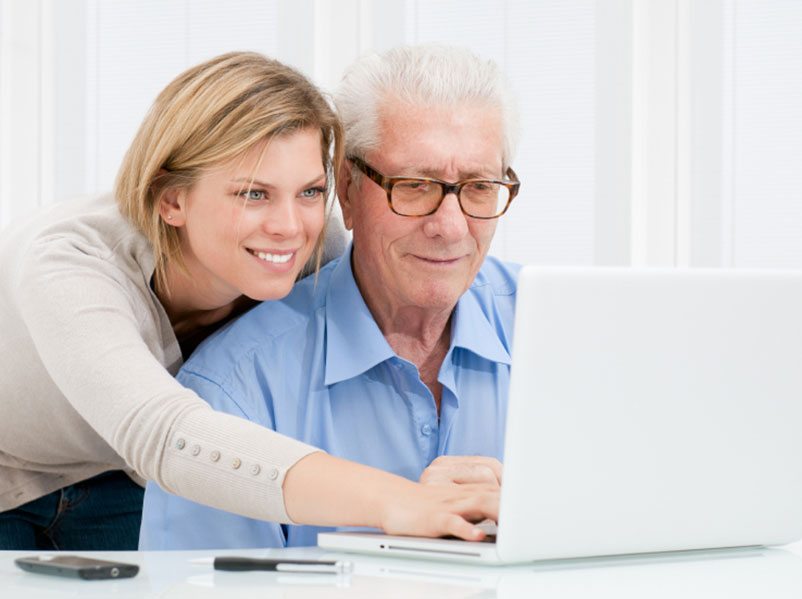 Due to regulatory changes from the CDSBC, dental offices are no longer allowed to offer discounted services to attract new patients. However, through our network of 123Dentist community dentists we often have contests which we will post here. When we have offers, contests, or other promotions, we will post them here.
Please check again soon, we are currently not offering any promotions.