Technology At Your Fraser Street Dentist
Here at Fraserview Dentist, your Fraser Street dentist is always open to incorporating some technology to provide you with better care. One of the latest additions to our practice is a cone beam computed tomography (CBCT) machine. Learn more about how the CBCT machine works and how we use it to help make your dental procedures safer and more efficient. Also, learn how an iTero Scanner helps with our diagnosis and treatment planning.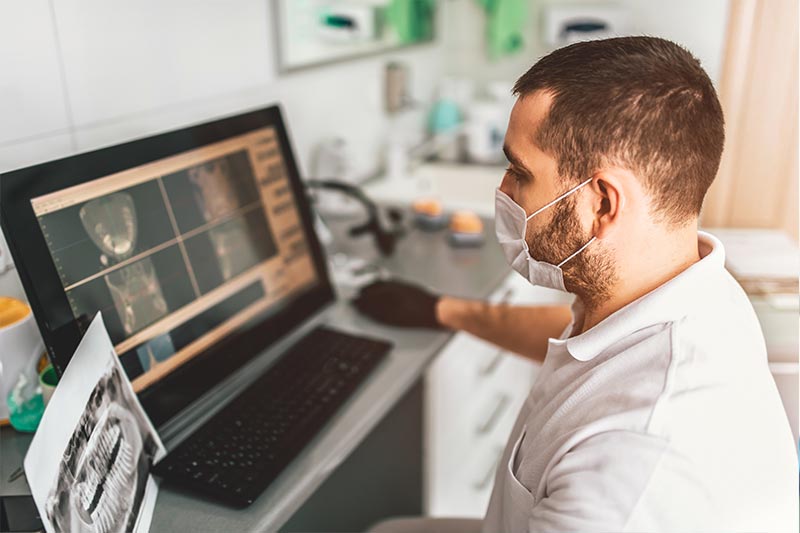 What Makes Fraserview Dentist So Great?
With benefits like financing options, and evening and weekend hours, we're here to accommodate you! Find out why we are so highly rated in our reviews.
Call Now (604) 325-1711
Book An Appointment
A CBCT machine is a special type of X-ray machine that can create a 3D image of your teeth, bone, nerve pathways, and soft tissues in one scan. It is especially useful when a regular facial or dental X-ray can't provide a sufficient view. The machine was developed in the 1990s and is based on light intensifier technology. Since a CBCT uses a cone-shaped area detector, you can stay in one place as the sensor moves around you.
How the CBCT Machine Works
During the dental imaging process, the CBCT machine will move around your head in a complete 360-degree rotation. As it circles, it will capture multiple images from different angles. In one rotation, it can take up to 200 high-resolution 2D images. These images are then put together to form a 3D image that provides your dentist with valuable information about your oral health.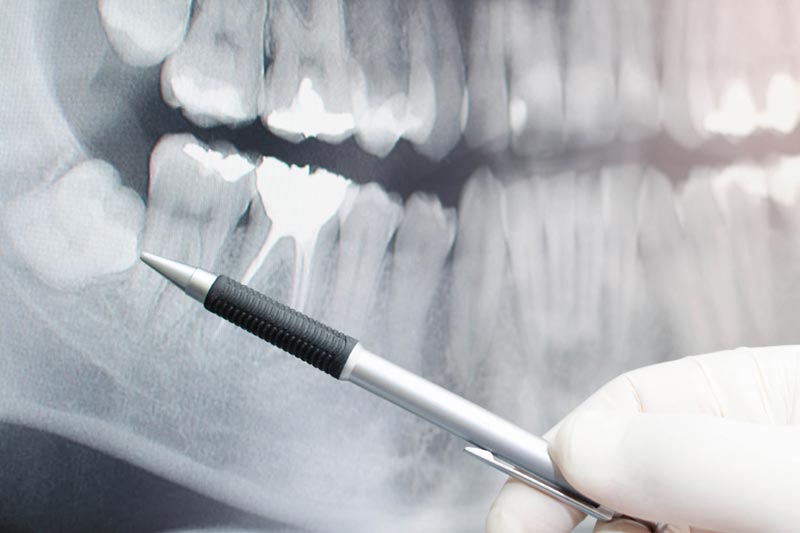 How does your Fraser Street Dentist Perform the Procedure?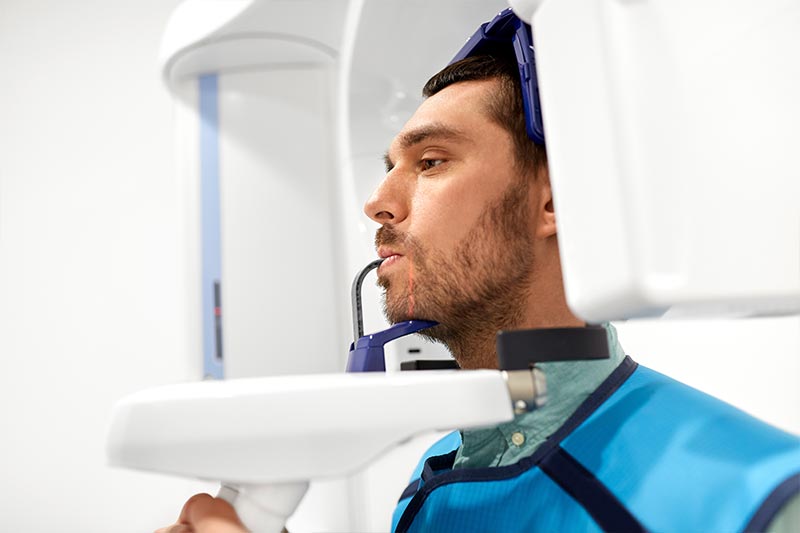 A CBCT exam doesn't require any type of special preparation. Before the exam, your Fraser Street dentist might ask you to remove items that could interfere with the imaging, such as eyeglasses, jewelry, hearing aids, or hairpins. Even though you might also be asked to take out any removable dental work, you should still bring it with you to the procedure in case your dentist needs to examine it.
If you're having the scan completed for dental implant planning, you might be asked to wear a special plate in your mouth during the procedure. This plate, which resembles dentures, contains markers that help guide the X-ray examination.
When it's time for the procedure, you'll either lie down on an exam table or sit in an exam chair. Your dentist will position you so the beams centre on the area of interest. You'll need to remain still as the head of the CBCT machine revolves around you. If your dentist needs a full mouth X-ray, this will typically take around 20-40 seconds to complete. If you only need to have a scan that focuses on a specific area of your mouth, it will usually take less than 10 seconds to complete the procedure.
You won't experience any pain or discomfort during the procedure, and you'll be able to return to your regular activities once the exam is complete. After the procedure, your dentist will be able to review the results and create a plan of action based on the images.
Benefits of CBCT Technology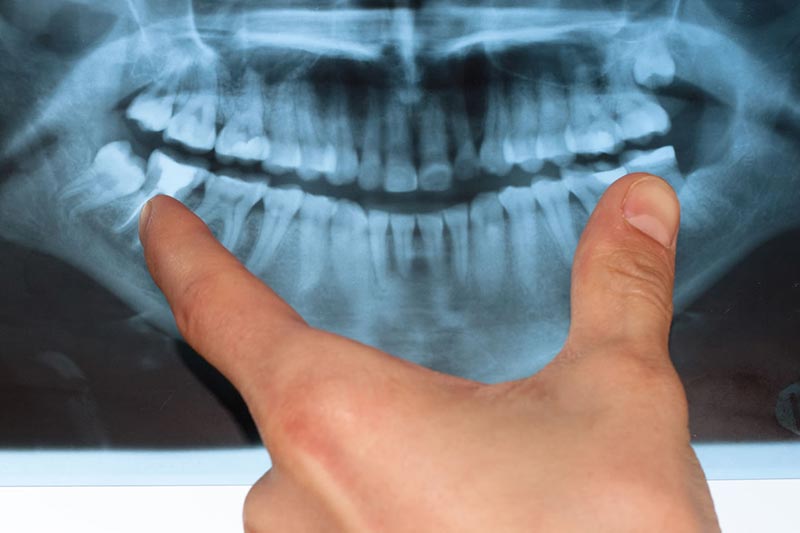 CBCT technology provides a number of benefits that make your dental procedure easier and safer. Not only is the CT scanning painless and noninvasive, but it's also incredibly accurate. The focused X-ray beam cuts backs on scatter radiation, which results in better image quality. Additionally, no radiation remains in your body after the exam.
A single CBCT scan can produce a variety of views and angles that your dentist can then manipulate for a more complete evaluation. The scan also provides more information than a conventional dental X-ray, which helps your dentist come up with a more precise treatment plan. Lastly, the scan has the ability to image soft tissue and bone at the same time.
Since CBCT scans provide detailed images of your mouth, they're commonly used to come up with treatment plans for a variety of orthodontic issues. At your Fraser Street dentist, we routinely use the CBCT machine for computer guided implant surgeries. We use the information from the CBCT scan to help fabricate implant surgical guides so we can place the implants more efficiently and safely.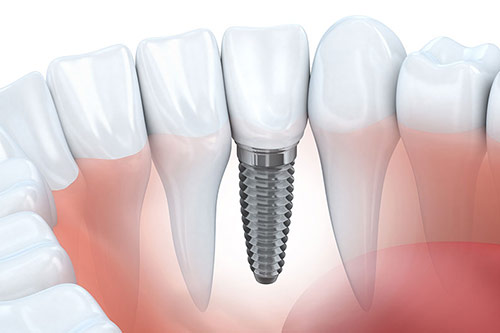 CBCT scans are also useful for more complex cases, including:
Detecting and measuring jaw tumours
Creating a surgical plan for impacted teeth
Locating the origin of mouth pain or discomfort
Evaluating the jaw, nerve canals, nasal cavity, and sinuses
Assessing the cleft palate
Determining tooth orientation and bone structure
Creating a plan for reconstructive surgery
Visualizing abnormal teeth
Diagnosing dental cavities
Creating a plan for a root canal
Detecting lesions that may indicate a serious disease
Diagnosing airway sleep disorders
At Fraserview Dentist, we receive numerous referrals from nearby general dental clinics because of our CBCT machine and other technology features at our office. Your Fraser Street dentist is pleased to able to use this technology to offer you dental health care that will make your visit as productive and easy as possible. Please contact us today to learn more about the technology we have available.
What Is an iTero Scanner?
The iTero intraoral scanner is an intraoral scanning device used by dentists to capture detailed 3D images of the teeth, mouth, and jaw. iTero scanners are often used as a component of treatment planning for restorative and orthodontic procedures, including Invisalign treatments. iTero scans are a very non-invasive form of imaging technology that does not use radiation. A wand is moved over the teeth, and the scanner works quickly to collect images, capturing all the necessary data in a matter of minutes. Then, it compiles the images into a complete 3D model that can be viewed on a computer screen.
​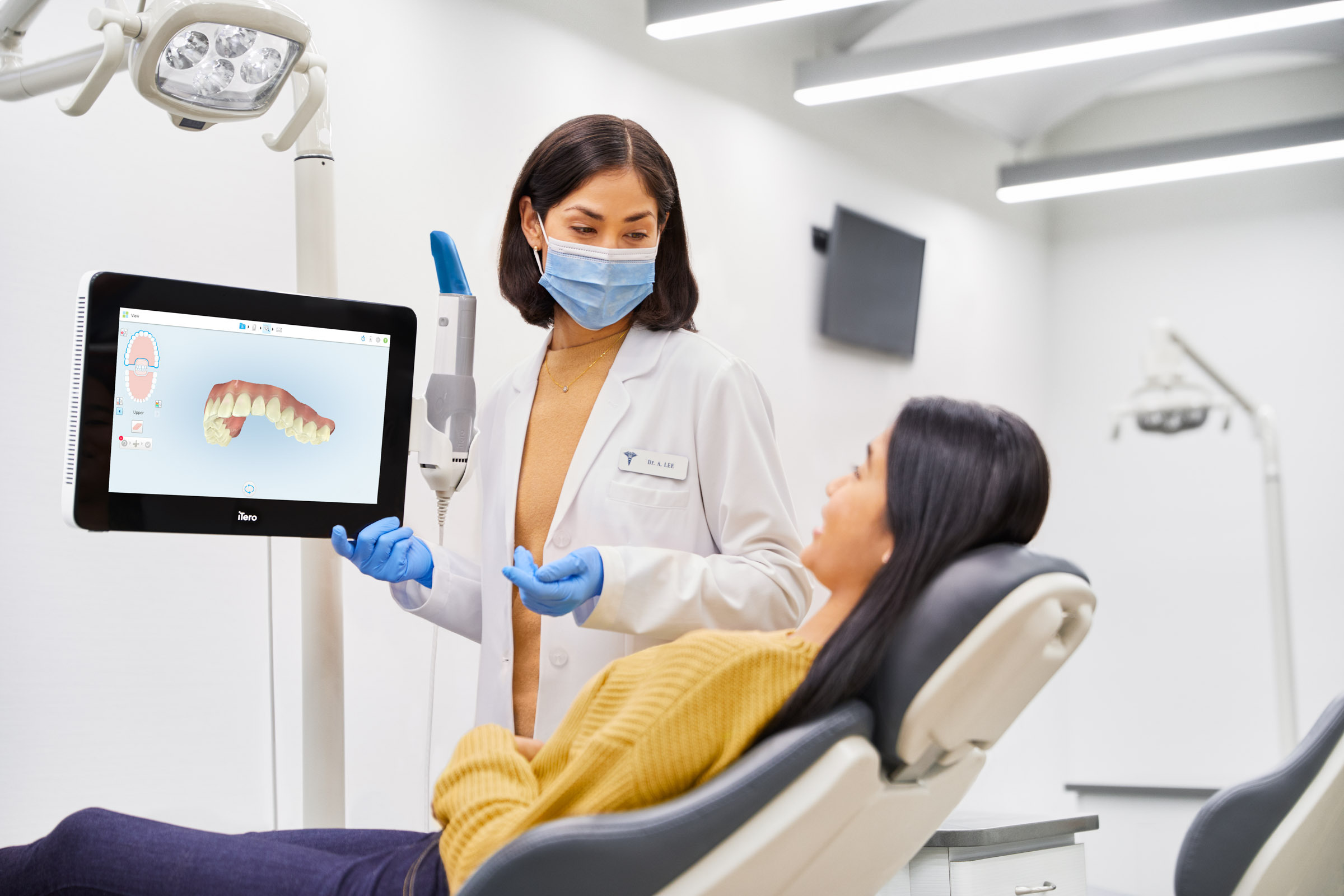 iTero Scans vs. Traditional Modelling
In the past, dental modelling was typically achieved by applying plaster to a patient's teeth and allowing the plaster to form and solidify around them. This can be extremely uncomfortable for patients and is not as accurate as digital renderings are.
iTero scans often replace these more invasive techniques for 3D modelling of the teeth and mouth, improving patient experiences and making the process more comfortable and straightforward for dentists and patients alike.
The iTero scanner measures and maps out the mouth in detail and in full colour, allowing dentists to see the exact positions and shapes of the teeth and gums. From there, dentists can create comprehensive treatment plans. They can also have treatment options such as dental appliances constructed directly from the data in the scans.
The wand in the iTero system is also much smaller than traditional intraoral scanners, which makes it easier for dentists to take accurate scans of the molars.
iTero scans can be used in treatment planning for:
Dental crowns
Dental bridges
Dental implants
Veneers
Traditional orthodontics (braces)
Invisalign