Preventative Dentistry At Your South Vancouver Dental Clinic
Why Should I Care About Preventative Dentistry?
Preventative dentistry is something everyone should invest in. This type of smart dental care will keep you healthy and help to head off serious conditions that can develop over time when your teeth aren't properly cared for. Here at your South Vancouver dental clinic, we help you keep your teeth healthy.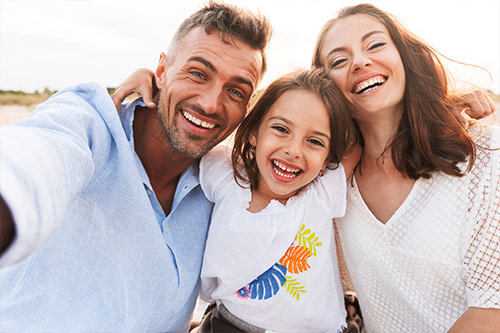 It's important for patients to understand what preventative care is and how it fits into their health care schedule so they can protect their teeth and work toward achieving and maintaining a bright healthy smile.
What Makes Fraserview Dentist So Great?
With benefits like financing options, and evening and weekend hours, we're here to accommodate you! Find out why we are so highly rated in our reviews.
Call Now (604) 325-1711
Book An Appointment
What Is Preventative Dentistry At Your South Vancouver Dental Clinic?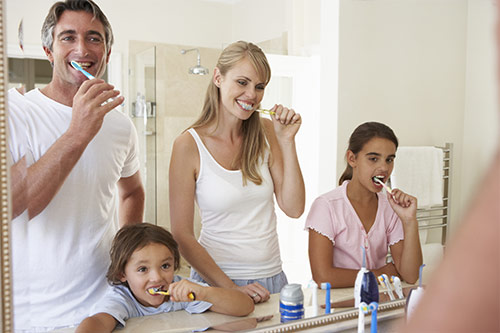 Preventative dentistry refers to dental care that's designed to preserve one's oral health and prevent future dental problems. Essentially, it focuses on providing the care necessary to keep one's teeth healthy. While other types of dentistry, such as cosmetic services or restorative care, are only of interest to some patients, preventative dental care is important to everyone. Here at your South Vancouver dental clinic our dentists emphasize this kind of care to help you maintain a healthy smile.
If your teeth are currently in perfect shape, this form of dental care is the key to keeping them that way. If you're looking for a smart way to improve your smile, preventative dentistry can help here as well. Properly caring for your teeth on a regular basis will keep them in their best shape so you can enjoy the comfort and confidence that comes from a healthy smile.
What Does Preventative Dentistry Include?
There are several important activities that are considered a part of preventative dentistry. Many types of preventative care take place at home. Our dentists at your South Vancouver dental clinic will help you with their advice. You as the patient are responsible for the majority of your preventative care. Crucial activities include:
Flossing daily between all your teeth
Brushing your tongue along with your teeth to remove excess bacteria from the mouth
Replacing your toothbrush three to four times a year
Seeing your dentist annually
Eating a healthy balanced diet with minimal sugar intake and plenty of water
What Is the Dentist's Role in Preventative Dentistry?
There are many preventative activities that you can handle at home, but you shouldn't overlook the importance of regular visits to your dentist. Don't wait until you feel the telltale pain of a cavity or notice bleeding gums to visit your South Vancouver dental clinic.
You should see us at least once a year. Discuss your schedule with your us to find out if you could benefit from more frequent cleanings. During each checkup, we will:
Check for signs of decay, damage, or other pending problems
Perform an oral cancer screening
Complete a dental cleaning to remove plaque and tooth stains
Review proper brushing and flossing techniques with you
Why Is Preventative Dentistry Important?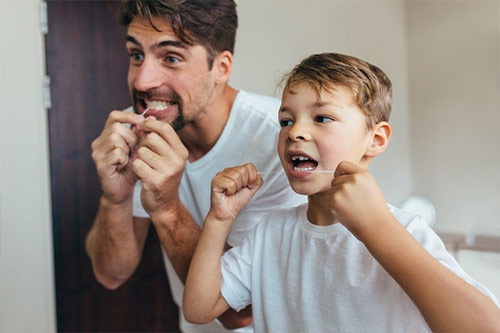 Preventative dentistry is directly linked to your oral health. Dental health among Canadians has improved dramatically over the last 40 years, and in this time, the percentage of the population who consults a dentist at least once a year increased from 49.5 percent to 74.5 percent. Meanwhile, the percentage of adults with no natural teeth decreased from 23.6 percent to just 6.4 percent. Roughly 80 percent of Canadians now have a dentist, and about 85.7 percent visit their dentist within a two-year window.
However, we could still do better. Nearly half of Canadians who haven't seen a dentist in the last year have gum disease. One in three Canadians has some type of dental need. Good oral health obviously improves the condition of your teeth, but it can go far beyond your mouth. Oral health is linked to many other conditions throughout the body. Oral bacteria can contribute to an increased risk for heart disease and a heart infection known as endocarditis. Poor dental health in pregnant women can contribute to low birth weight and premature birth for their babies.
Preventative dentistry can have a notable impact on every part of your health. If you're overdue for this type of care, make an appointment for an annual cleaning as soon as you can.