Crowns & Bridges At Your Dentist Vancouver, BC
Are Crowns & Bridges The Best Option To Fix My Teeth?
Here at Fraserview, your dentist Vancouver, BC, we offer many services designed to fix an array of dental problems, including damaged, discoloured, misshapen, or missing teeth. Crowns and bridges are effective solutions that can restore your smile's appearance and decrease any need for additional corrective dental work. Consider how crowns and bridges can improve your overall dental health and confidence.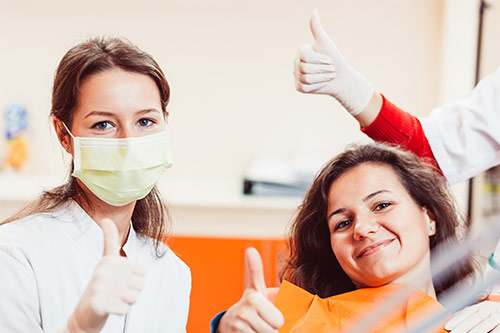 If you decide to have your dental bridge or crown done at Fraserview Dentist, we'll walk you through every step of the process so that you know what to expect. Contact us to learn more about how dental bridges and crowns can improve your smile.
What Makes Fraserview Dentist So Great?
With benefits like financing options, and evening and weekend hours, we're here to accommodate you! Find out why we are so highly rated in our reviews.
Call Now (604) 325-1711
Book An Appointment
While crowns and bridges are often discussed in the same breath because they're both fixed prosthetic devices, they do play different roles.
Dental crowns completely cover or "cap" a damaged tooth. A crown can improve a damaged tooth's shape, appearance, or alignment. It also strengthens the weakened tooth with an improved tooth-like structure that's just as functional as any healthy, natural tooth. Your dentist may also place a crown on top of a cosmetic implant for added structure.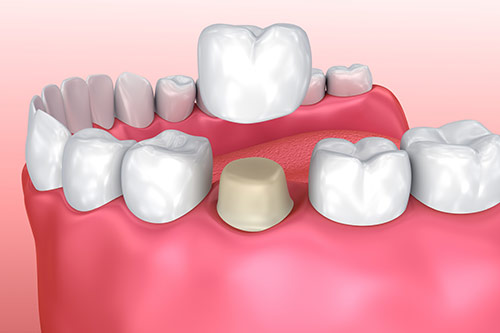 Using porcelain, ceramic, or acrylic materials, your dentist matches the colour of the crown to your natural teeth. In some cases, porcelain is bonded to a metal shell to make it stronger, especially when used for your back teeth.
To cover a tooth that has undergone a root canal
To replace a large filling
To cover a discoloured area
To cover a misshapen area
What Are Tooth Bridges? Your Dentist Vancouver, BC, Explains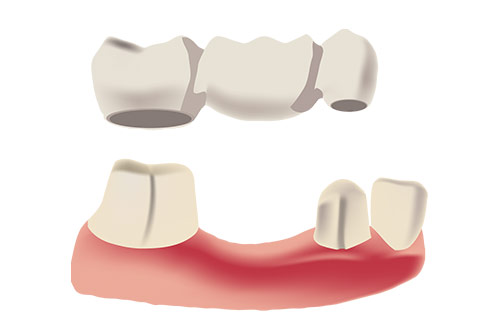 If you're missing a tooth, your dentist may recommend a dental bridge. Whether you're missing one tooth or more, the gaps left behind can cause healthy teeth to shift or rotate into those empty spaces, causing an imbalance that sometimes leads to gum disease, a bad bite, or jaw pain.
Dental bridges span that empty space to help keep existing teeth in place. Your healthy teeth serve as anchors for the bridge, which is cemented into place using the surrounding teeth or implants.
To create a bridge, your dentist creates crowns for the teeth located on either side of the gap to support the bridge. Attaching the bridge in this manner to the two adjacent teeth does require damaging them slightly, which can weaken them in the long term, but the benefits typically outweigh the risks. The dentist then attaches a replacement tooth known as a pontic to the area where you had the missing tooth.
The result is a natural-looking smile that also does the following:
Restores your pronunciation and speech
Restores your ability to chew
Prevents remaining teeth from shifting
Your Dentist Vancouver, BC, Explains how to Care for a Dental Bridge or Crown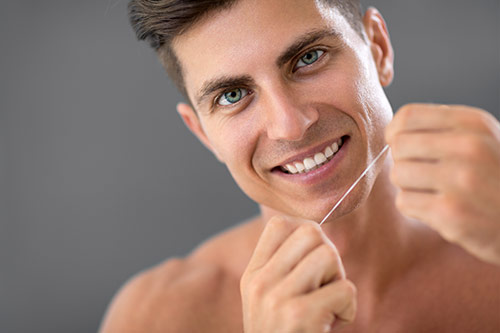 Since bridges and crowns are fixed, non-removable dental prosthetics, you should maintain them in the same way you maintain your natural teeth. This means brushing and flossing regularly as well as visiting your dentist every six months for a cleaning and checkup.
Unfortunately, maintaining a dental bridge is more difficult than maintaining an implant because you'll need to use special flossing and brushing techniques to ensure that the bridge is kept clean. Remember, the natural teeth underneath the crowns on either side of your bridge are still susceptible to damage and decay, so be meticulous in your dental hygiene. On average, a dental bridge will last about 10 years with proper care.
What If You Need a Dental Bridge or Crown Repair?
At some point, you will probably need to have your dental bridge or crown repaired or replaced. Many things can cause dental bridge failure, including a lack of proper oral care. Without good dental hygiene, bacteria can enter the bridge through the crowns and cause the surrounding teeth to decay or fracture.
Bridges are also susceptible to breaking as they age. The underlying metal structure can weaken over time or the replacement pontic tooth can fracture. Even if there's nothing structurally wrong with the bridge, you may find the replacement tooth and crowns don't fit well and need adjusting, or they appear discoloured compared to your existing teeth.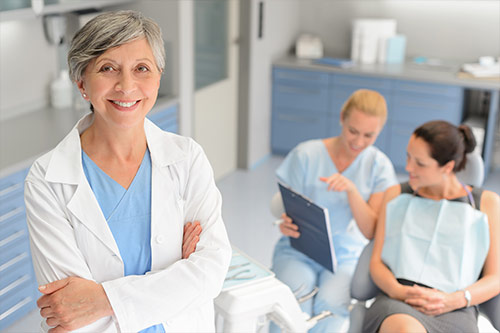 Whatever the case may be, the process for repairing a bridge depends on what caused the failure. Your dentist Vancouver, BC, may have to remove the original bridge and build a new one, replace a decaying support tooth with an implant, or simply add a new pontic tooth.
Contact your Dentist Vancouver, BC
If you want to request an appointment for a crown or a dental bridge, you can contact your dentist Vancouver, BC, right here at Fraserview Dentist. We will be more than happy to schedule an appointment for you. We are accepting new patients into our dental family, and we cannot wait to meet you!