South Vancouver Cosmetic Dentistry
What Is Cosmetic Dentistry?
Cosmetic dentistry addresses issues concerning the appearance of your teeth, gums, bite, and smile. Many techniques used in cosmetic dentistry also correct functional issues, like chipped teeth or bite alignment problems.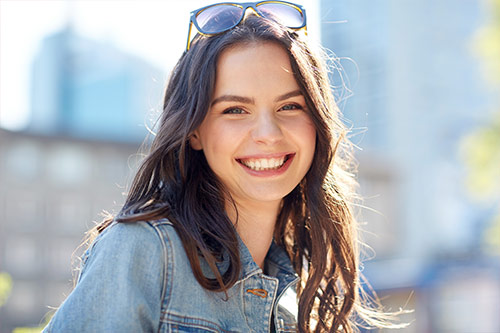 If you are unhappy with the appearance of your teeth, gums, or both, talk to our South Vancouver cosmetic dentistry specialists about your cosmetic options. Sometimes the fix can be as simple as addressing discoloration or staining through whitening. But in other cases, we offer solutions to virtually any cosmetic issue.
Cosmetic dentistry addresses visual problems you may have with your teeth. These procedures may also help you to gain a healthier smile and more functional teeth. Now is the perfect time to talk to our dentists about these cosmetic procedures, as there are more options and solutions than ever before. Whatever issues you may have with the appearance of your teeth, we'll be happy to discuss your concerns and provide you with options to address them.
What Makes Fraserview Dentist So Great?
With benefits like financing options, and evening and weekend hours, we're here to accommodate you! Find out why we are so highly rated in our reviews.
Call Now (604) 325-1711
Book An Appointment
Teeth Whitening At Your South Vancouver Cosmetic Dentistry Specialist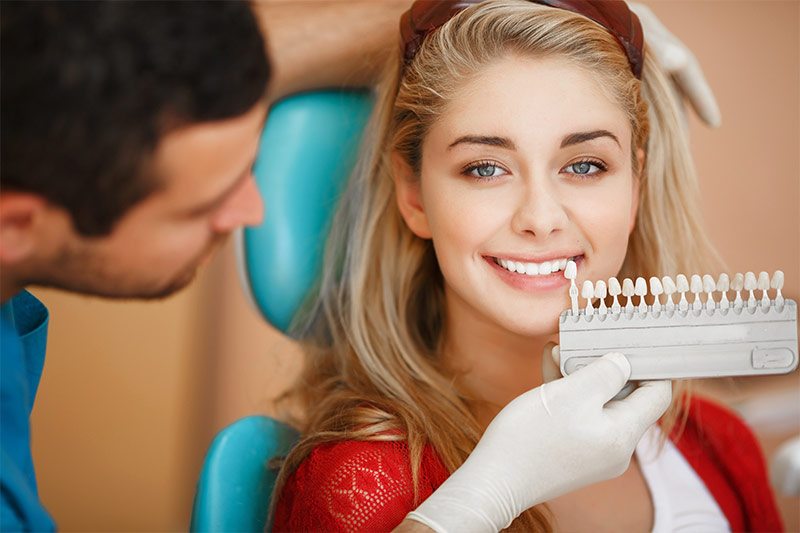 The simplest form of cosmetic dentistry is teeth whitening. For patients with tooth discolouration, professional whitening can dramatically reduce those stains and give teeth a more attractive appearance.
Teeth change color for a variety of reasons, including age, food and drink choices, smoking, and medical issues. When you come to our office to have your teeth whitened, our dentist will apply one of two kinds of peroxide: hydrogen, or carbamide. The peroxide breaks up the stain, so it's harder to see, leaving you with a brighter smile.
Only certain kinds of stains respond to whitening, so if your teeth are discolored because of medication or mouth trauma, whitening may not have an effect. We'll be happy to help you determine whether whitening is an effective choice for you.
See our full page about Teeth Whitening to learn more.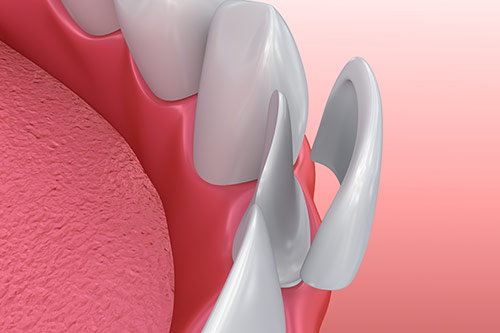 Veneers are thin tooth coverings that our dentist attaches to the front of your teeth with a bonding agent. Made of porcelain or resin composite, they can completely change the look of your teeth or your smile – in a single visit. Veneers provide patients with whiter teeth, the appearance of straighter teeth, or better-shaped teeth. Our dentists can also use veneers to fix problems like worn and chipped teeth.
To have veneers made, our dentist will need to remove some of your enamel layer. Then, we'll take an impression so veneers can be constructed by a specialized lab. It can take several weeks for the veneers to arrive at our office. You may have the option to wear temporary veneers while waiting for your permanent set if the enamel removal is noticeable.
Another option is no-prep veneers. With this option, no enamel needs to be removed from your original teeth and the veneers will fit precisely over your teeth without any advance preparation. The rest of the procedure is exactly like regular veneers and can have you walking out of the office with a brand-new smile after a single visit.
See our full page about Veneers to learn more.
Orthodontics At Your South Vancouver Cosmetic Dentistry Specialist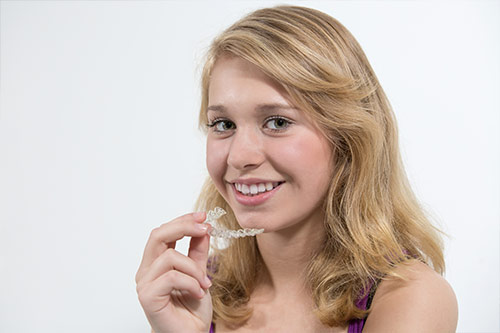 If you have bite issues, crowding, or crooked teeth, an orthodontic consultation might be in order. Orthodontic procedures are designed to improve both the appearance and function of your teeth. Traditional braces may be required in select cases, in which case we can provide you with a referral to a qualified orthodontist. But for many people, the technology of Invisalign®  treatment provides the perfect solution to teeth straightening, without the need to see a specialist, and in a much more convenient manner as well.
When you book your appointment, our staff can complete a predetermination so that you'll know what you'll have to pay at the end of your visit.
Soft-tissue laser treatments are minimally-invasive procedures that correct a number of cosmetic and functional oral problems. If you dislike the colour or appearance of your gums, laser treatment is often a good option for fixing those issues. Because laser treatments typically cause very little bleeding, you'll enjoy a short recovery time.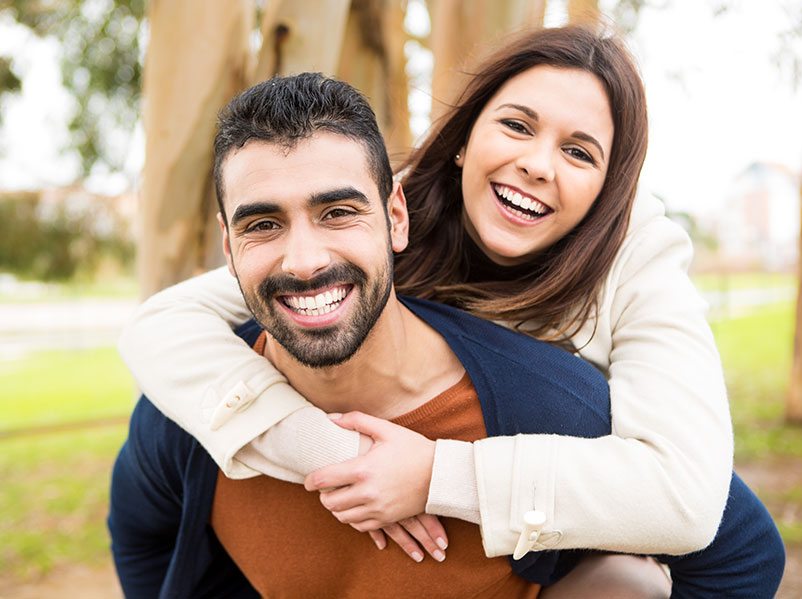 Gum De-Pigmentation At Your South Vancouver Cosmetic Dentistry Specialist
Like the rest of your skin, gums produce melanin, and when the gums produce too much of it, discoloration happens. Cigarette smoke is a good example of a substance that causes your gums to create more pigment and become discolored.
Laser treatments offer an option for restoring your gums to a more natural color, as long as the gum discoloration is from pigment and not another problem, like disease. Our dentists use a laser to bleach the pigmented tissue to a lighter color. You may only need one treatment to get your gums to the colour you want.
Gum Repositioning
When your gums extend too far into your smile or are extremely visible, gum repositioning is a good solution. Your dentist uses a laser to reshape your gums, exposing more of your teeth and lessening the appearance of your gums when you smile.